Trip Negative Breast Cancer – Flat to Expanders to Implants 2.0
In 2020 after I was diagnosed with triple negative breast cancer. I started with chemotherapy. Then had a double mastectomy in September 2020 and went flat. That was followed by radiation.
Surgeon: Dr. Kolyn in Cambridge, ON, Canada
In 2021, I had tissue expanders placed that were filled to 150cc during surgery. The last pic was when the expanders were filled to 520cc.  I will be getting fat grafting in 3 weeks, and then implant exchange surgery. I can't wait!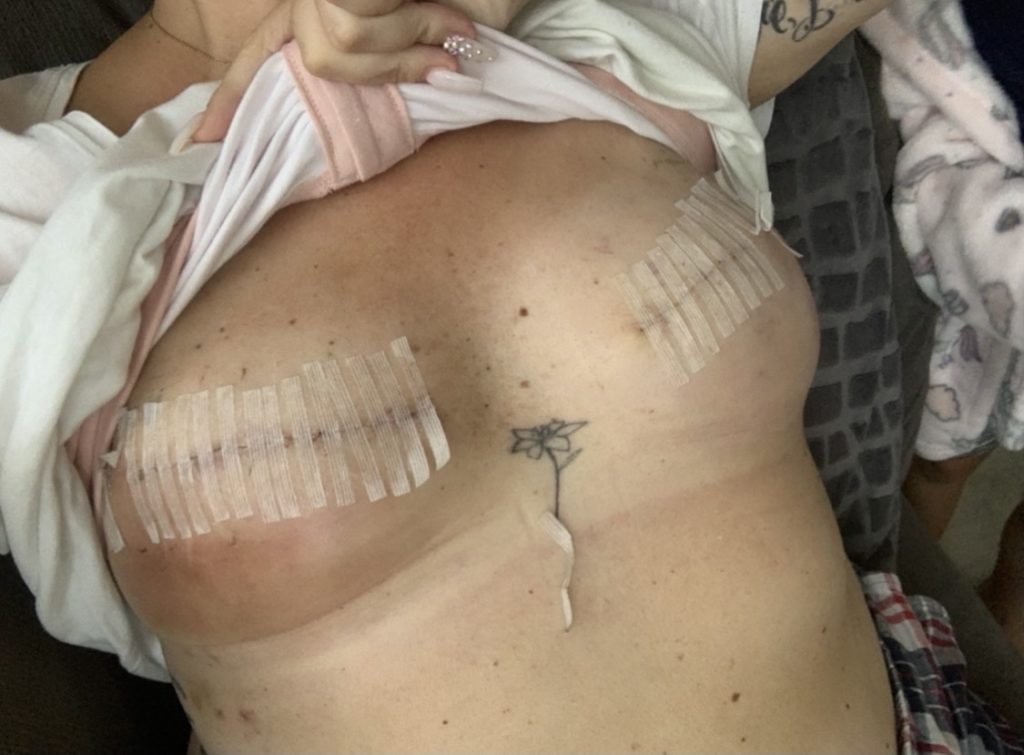 Surgeon: Dr. Constantine in North York, ON, Canada
IG: @lala_p