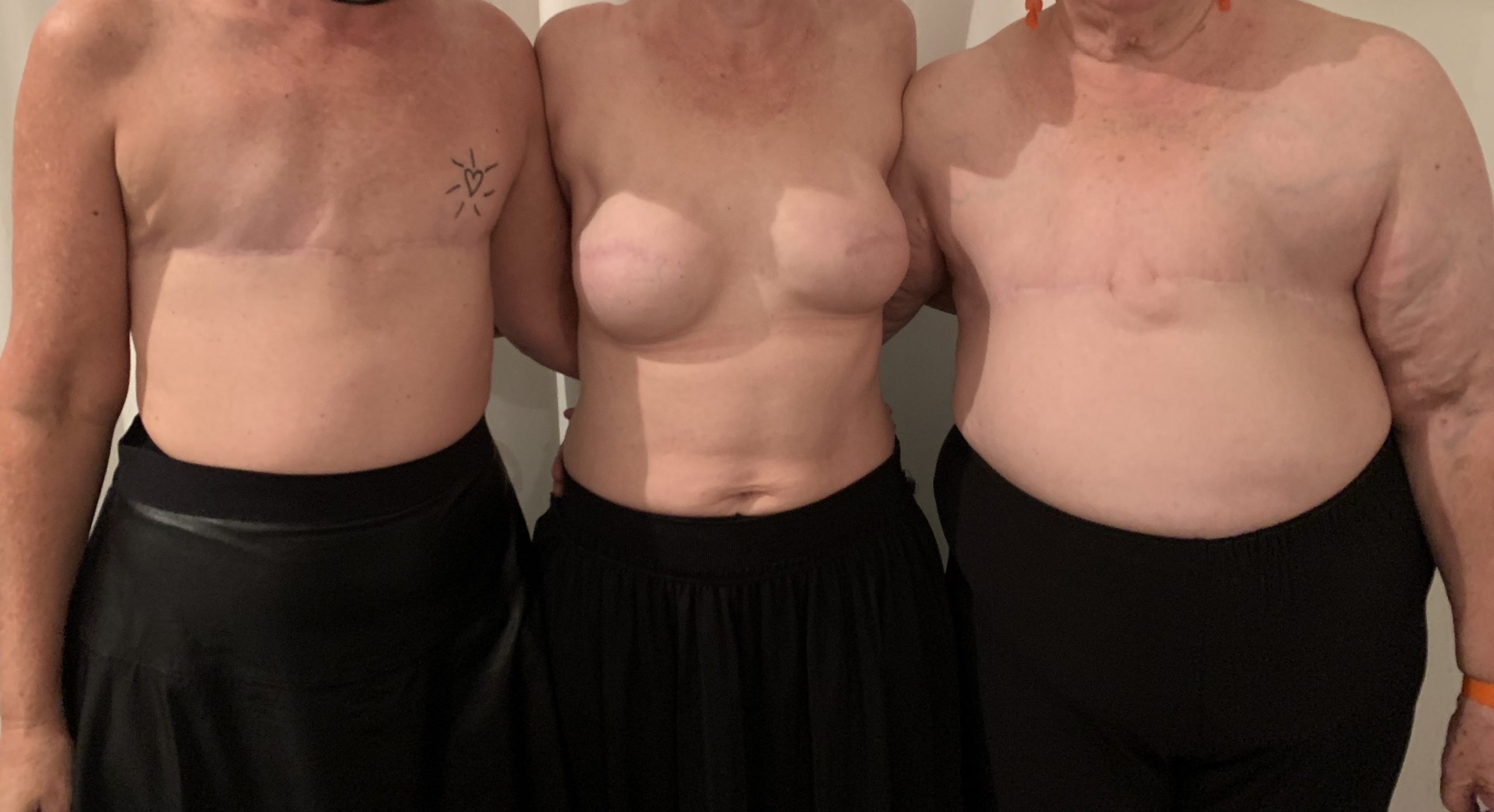 Flat closure 3.5
This image shows me (now 52 years old), my sister (49 years old), and our Mum (70 years old). All 3 of us had different types of breast cancer!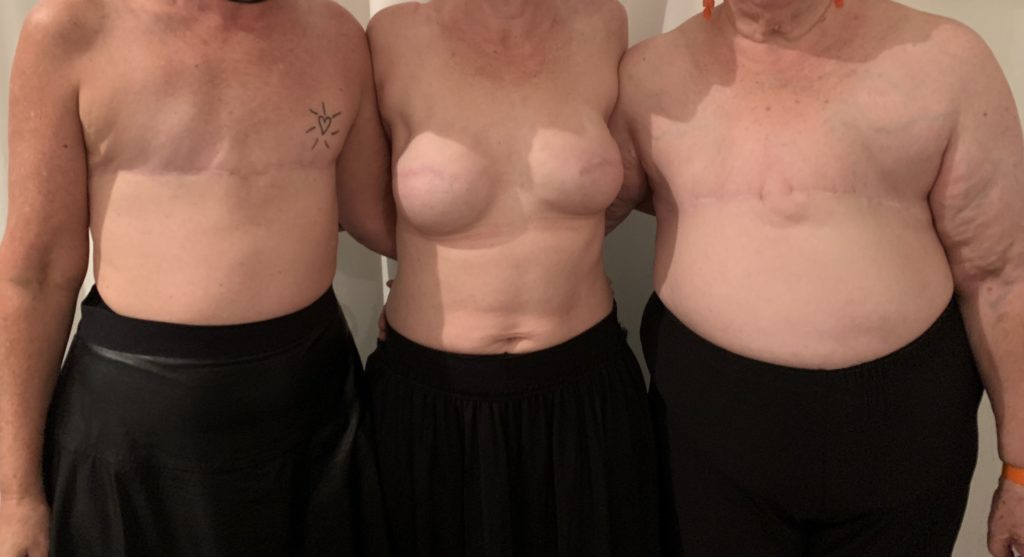 I had a double mastectomy direct to implant in June 2017, but a week later I had a massive infection that resulted in a washout. 2 years later I decided to have revision surgery and to stay flat. So, the photos are me (2 days apart)
Surgeon: Dr. Ben Green, Brisbane, Australia
My sister and I used the same breast surgeon. We went with him because he is young (42 years old) and wasn't about to retire in our lifetime, he also specializes in Familial Breast Cancer. He is such a wonderful human being, open, honest, thorough with his info sharing, and very approachable. 
Advice for newcomers: Talk to people who have had one. The biggest thing that surprises a lot of the women I know is that they were not told that their nerve endings would die, and that there are parts of your chest that you cannot feel. My surgeon did tell me this was likely to happen. Side note – this can be handy if you decide to have a tattoo at a later date (I couldn't feel parts of my tattoo being done).  My sister is now regretting going direct to implant, she says they are hard, always cold, and she cannot lie on them to sleep or have a massage!