Aesthetic Flat Closure, single 10.0
Advice for newcomers: My best advice is that when life seems to be at its worst, remembering your reasons for gratitude will bring you to a place of joy that is like no other.
I was diagnosed with stage 4 breast cancer de novo April 10, 2019.
I started oral chemo immediately. I became NED soon after and remained NED for just under a year. The cancer began to progress at the site of the primary tumor.
Our best option was to remove the breast, as all other metastatic disease was still stable. I had a single mastectomy with an aesthetic flat closure on September 29, 2020.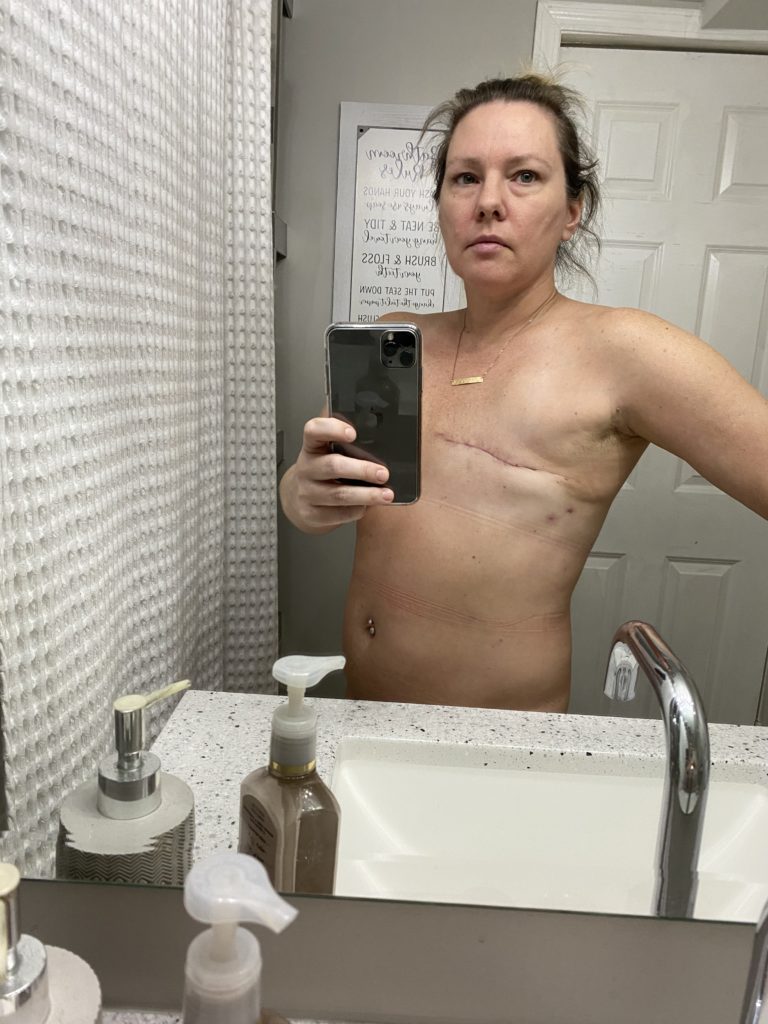 Surgeon: Dr.Kulkarni, Chicago, Illinois, USA
Instagram: @beingtriciairene